ENAMEL PIN ✧ Itto no beans [PREORDER]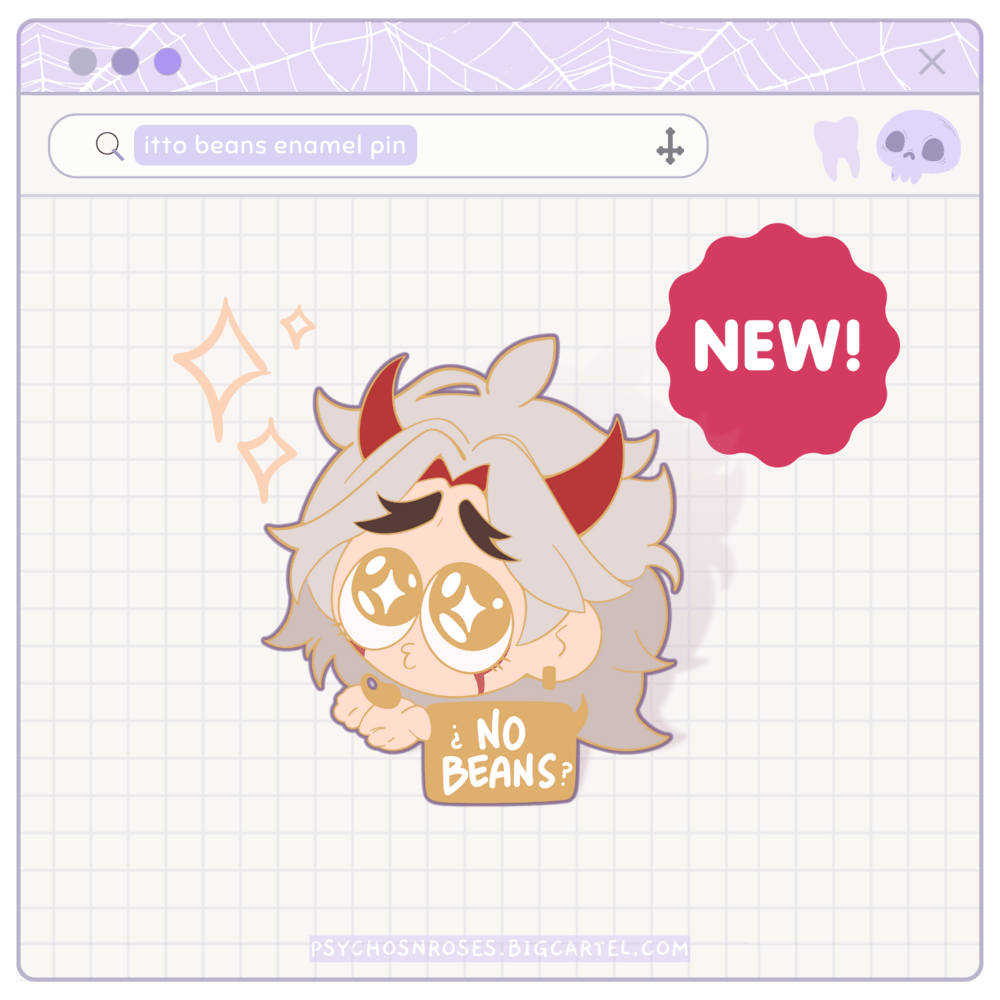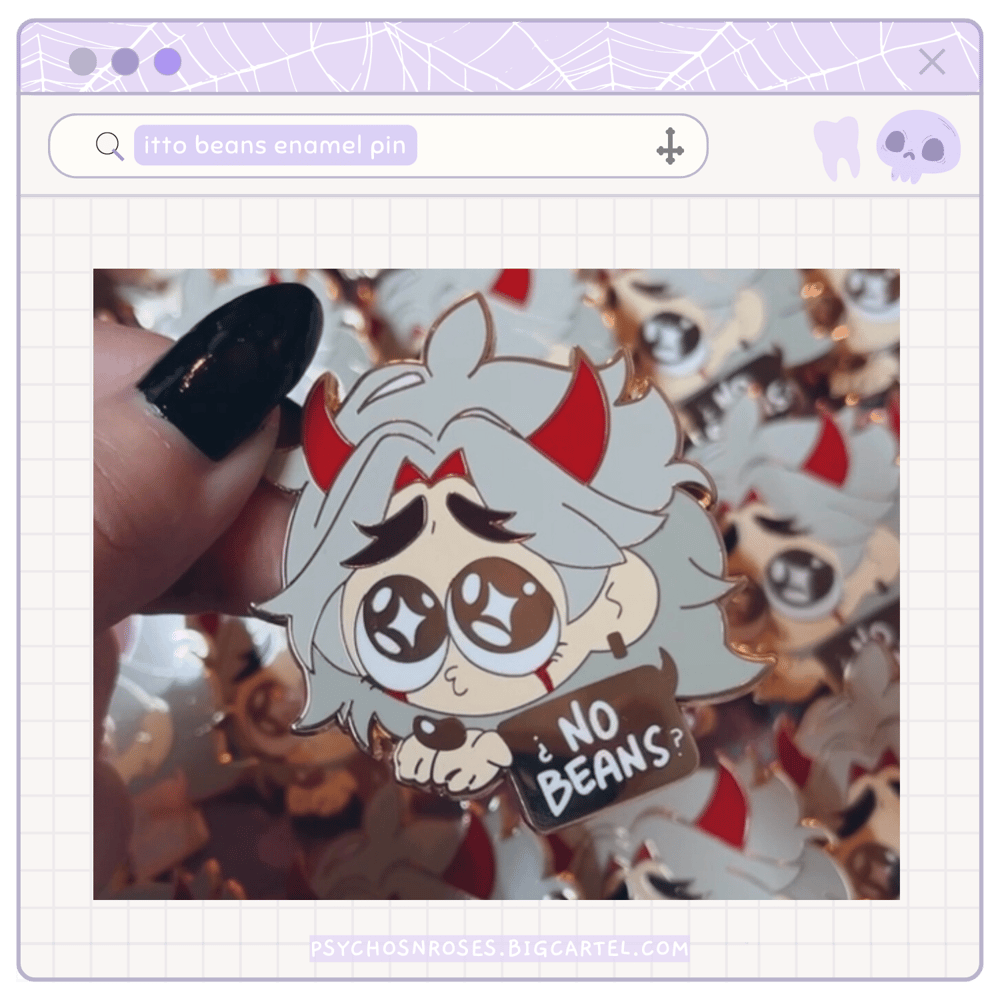 this item is on PREORDER so PLEASE read the FAQ and shipping schedule before placing your order!
HE'S ALLERGIC TO BEANS!! !!1`!~!!
SPECS
✧ 1.75 INCH
✧ Gold Plated
✧ Hard Enamel
✧ Screenprinted eye details!
*please keep in mind colors might differ in person slightly!*
A GRADE VS B GRADE:
A grade pin is almost perfect! It might have tiny imperfections, but ones that are barely noticeable.
B grade pins may have slightly more noticeable imperfections, such as a speck or two or some minor scuffs -- Nothing too bad though!
C grade pins will have more noticeable scratches or specks inside the enamel - the pin still looks alright overall, but up close you will be able to see the imperfections more clearly.